Welcome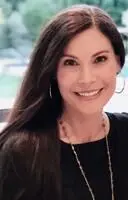 I believe that therapy can result in real and dramatic changes. My goal is to create a safe, compassionate, and confidential setting in which to work on such changes. Together, in a collaborative process, we can create a plan to help you be more productive, feel less overwhelmed, and be happier in your relationships. I can help you look at yourself clearly, explore how your past impacts the present, and how current behaviors, feelings, and ideas may interfere with achieving a fulfilling life. I am open, value diversity, and enjoy working with people of all ages.
My clinical approach is eclectic and individually tailored. I bring my experience working with a wide range of ages, issues, and settings to help the people I work with in private practice. Therapy may be short and solution focussed or long term and exploratory, depending on your specific needs.
My therapeutic style is warm and down to earth, nonjudgmental and supportive. I offer free initial consultations to ensure a good fit, as I believe that the therapeutic relationship is key for growth. Taking the first step toward getting help is often the most difficult. I hope to hear from you.